Aptra® Breathable Microporous Film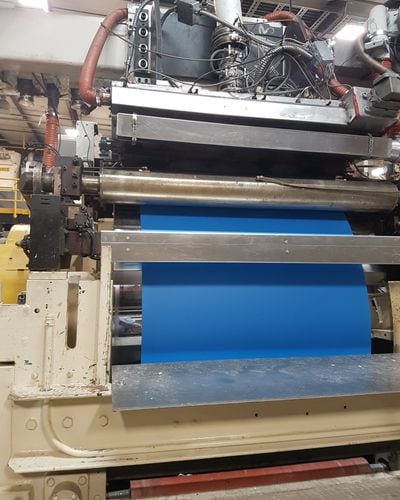 Barrier properties with breathability...
Aptra® is a breathable film used as a composite with other materials. Though it barely registers on the scales, this unique film provides an exceptional combination of barrier properties and breathability.
Aptra® is easily laminated with a wide variety of substrates using several methods. Composite structures utilizing spunbond nonwovens are one of the many configurations possible. Lamination can be accomplished by point bonding with heated calenders, sonic bonding, heat sealing and spray adhesives.
A wide variety of applications:
Construction / Roofing Underlayment and Housing Wrap Vapour barrier films and laminates are used in pitched and flat roofs to protect the substructure from moisture and to offer wind resistance. The films are applied to the internal side of thermal insulation and sealed with tapes to prevent moisture from penetrating the insulation.
Disposable Protective Garments clean room garments, biomedical, pharmaceutical and sterile environment garments, consumer rainwear, footwear
Medical curtain drapes, surgical gowns, drapes, pillow case covers; bedding, seat covers, upholstery and mattress covers, hazardous material laundry and waste materials bags Protection and comfort. With Aptra® film, safety and healthcare professionals don't have to choose. RKW's technology provides barrier protection and breathability. Aptra® films can be combined with a variety of nonwovens to achieve the right properties for your needs. Some types of Aptra® even pass Viral Penetration and Blood Borne Pathogen Tests (ASTM F1671 and ASTM F1670).
Industrial breathable, blood, viral barrier protection, garments, covers, bags, lining
Aptra® Classic is laminated with nonwoven fabrics to produce protective garments used by medical professionals to prevent the spread of infectious viruses such as H1N1 and Ebola. When bonded correctly to a non-woven, it will pass ASTM F1670 and F1671 for blood borne pathogen and viral penetration.
https://www.pffc-online.com/materials/12556-bi-ax-film-aids-in-ebola-fight
News About Our Medical Grade Product
Check out this video on an APTRA® application.